or notes on performing friendship
Two years since their last production Lucy. tutorial for a ritual, the collaboration between Martha Pasakopoulou and Aris Papadopoulos is in its essence put under the microscope and is examined as an attempt to perform friendship on stage. The two interpreters, but also friends, collaborators and artistic partners, delve into a common archive of movement material, dance practices and notes, which while drawing from the past is being constructed on stage. In the process of finding out what really matters, they re-shape it, reintroduce themselves and bring to surface that intangible in-between space. "The property of neither, the potentiality of both". The audience is present as yet another viewpoint, a reflector of the duo's friendship and its need to be witnessed.
CREDITS
Concept-Choreography-Performance
arisandmartha | Aris Papadopoulos & Martha Pasakopoulou
Dramaturgy Consultant
Anastasios Koukoutas
Sound, Set & Costume Design
arisandmartha
Lighting Design
Eliza Alexandropoulou
Press-Communication
Evangelia Skrobola
Photography
Alaa Ghosheh
Production
arisandmartha
Kindly supported by the Duncan Dance Research Center – Athens With the financial support of the Hellenic Ministry of Culture and Sports (2020-21)
The work premiered in March 2022 in Athens and following its successful reception is programmed to be presented again in May 2022.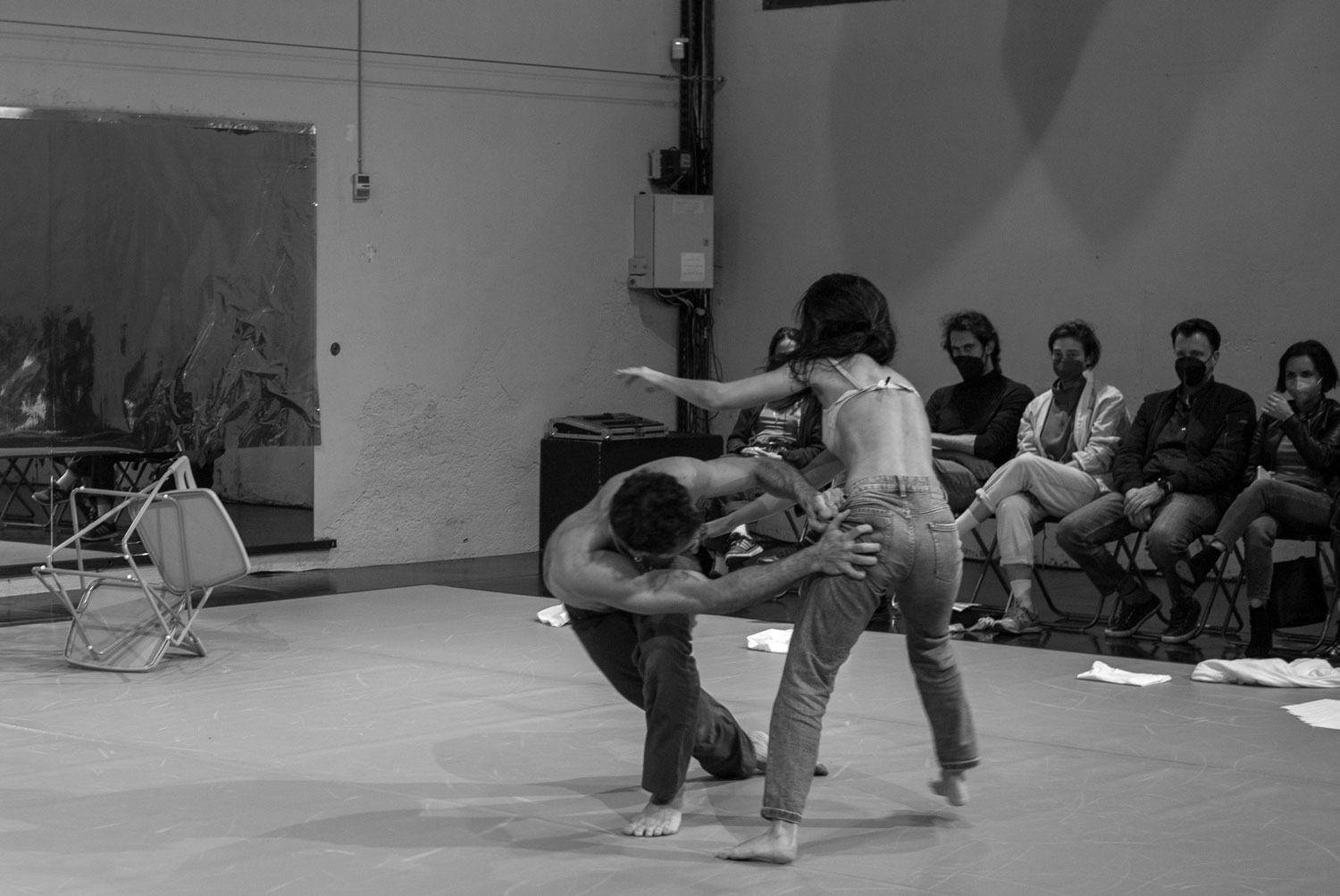 photos
Alaa Ghosheh
visuals
arisandmartha